Deepen your understanding of the human body.
Maybe you haven't studied physiology since your college days and need a refresher...

Maybe you heard about this course through a mentor or teacher...
Or maybe you want to deepen your understanding of the body so you can have a more effective practice.
Whatever the reason, you're in the right place.
Having a stronger understanding of the body and how it functions is an essential step toward becoming a better herbalist.
Chances are you've been learning physiology via books and self-study. That method can be, erm, challenging. (Okay, fine! It can be downright boring.)
But it doesn't have to be that way.
Introducing Online Anatomy and Physiology (24 CEUs Available)

In Online Anatomy and Physiology, you can watch fun video lessons, follow along at your own pace, ask questions, and refer back to the material whenever you need it – and it is especially tailored to herbalists and massage therapists.
Course Structure
We start on the "outside" (skin, lining of the respiratory and digestive systems are actually considered outside) and work our way inside (into the blood or lymph), like your food, your medicine or foreign pathogens.
Once inside, we'll look at how your body defends itself through the Immune and Lymphatic Systems. We'll look at how the Muscle system and Skeletal system work together to allow for movement of the body.
Then we look at the 3 ways your body communicates within itself; electrically through the Nervous system, chemically through the Endocrine system, and mechanically through the connective tissue.
We will round out the course with two weeks of learning how the men and women's reproductive systems work, and how are body rids itself of wastes through the Urinary system.
The result is a comprehensive understanding of HOW and WHY the body works through a holistic, yet still obsessively accurate lens.

Check out the curriculum below to learn more about the course.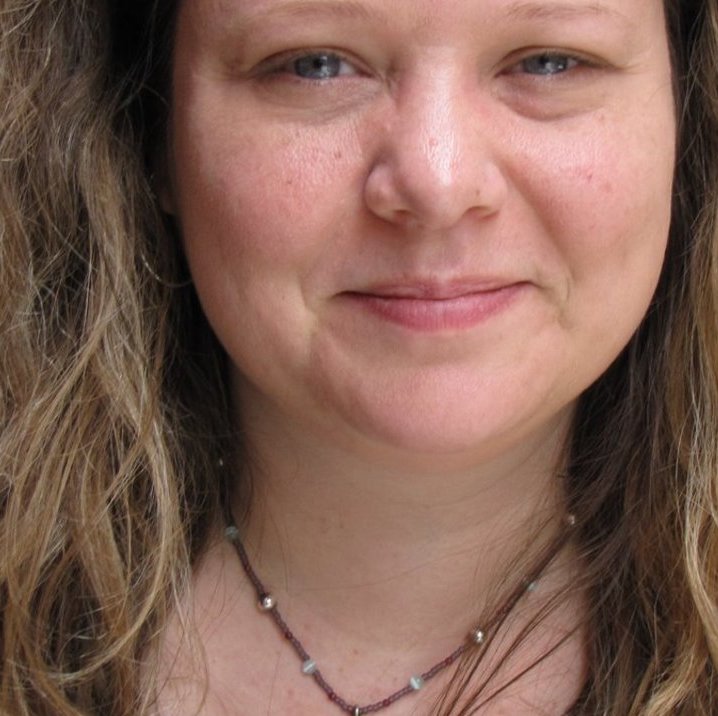 I've been studying herbalism for quite some time and wanted to take my learning to another level, partially because I've been considering a clinical program, partially because I wanted to learn more about how the body works.
To find an herbalist who understands the body systems so thoroughly is a blessing. To find one who is so passionate and funny made learning a joy! Thanks, Tammi!
~ Dawn Agran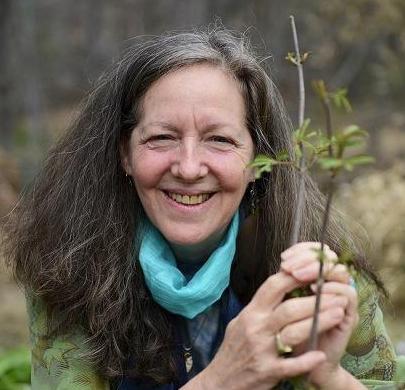 "...even the things I already know from years of self-study are made clearer & more applicable to my work by Tammi's fine teaching.
For me this online course is time and money well spent!"
- Robin Rose Bennett, Instructor & Author, Wise Woman Healing Ways
Your Instructor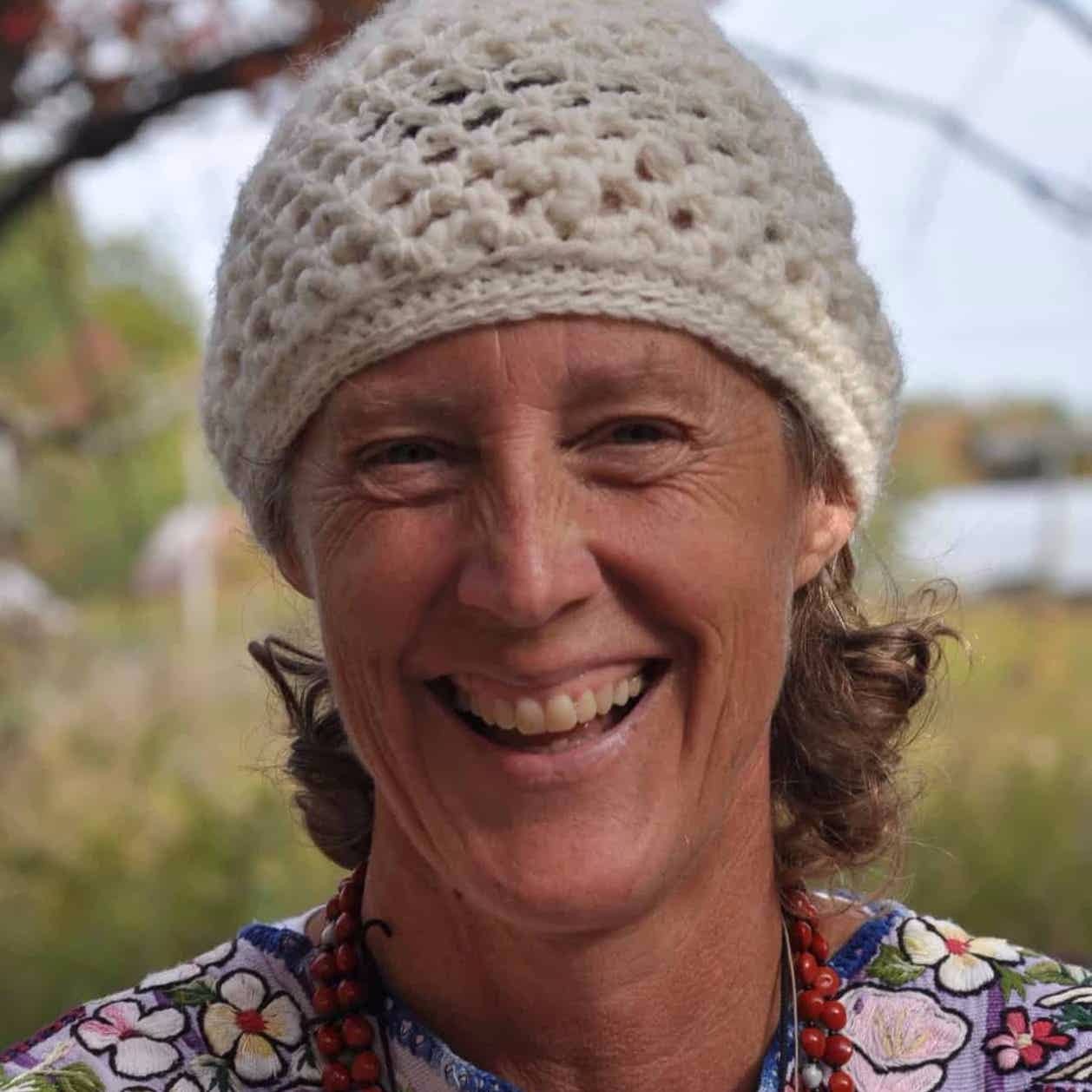 Tammi Sweet loves to teach. It's her superpower. She has a magical ability to connect with almost anyone when teaching and help them understand complex material.
For over 30 years, Tammi has shared her gift of teaching at various colleges, massage schools and herbal schools throughout the country. Her background in physiology makes her an invaluable resource to developing herbalists, massage therapists and anyone wanting to care for their bodies alike, who want to deepen their foundational knowledge of the body.

In addition to her physiology expertise, Tammi is also a practitioner and teacher of herbal medicine. She is deeply influenced by her studies with accomplished herbalists, including Rosemary Gladstar, Pam Montgomery, Brooke Medicine Eagle,Tom Brown, Jr. and especially Stephen Buhner's pioneering work on the heart as an organ of perception.

In 2007, Tammi set out to "combine all the things I love into one curriculum and teach whatever I wanted in ways that made sense--on my own terms." So she and her partner Kris Miller launched the Heartstone Center for Earth Essentials.

At Heartstone, Tammi and Kris run two residential programs, an Herbal Apprenticeship and Journey of the Heart. They also offer online courses that integrate physiology and plant medicine with Tammi's love of teaching, such as her signature course Anatomy & Physiology for Herbalists.

Tammi's vision is for Heartstone to co-create a space with the land, where people can come "home," take refuge and find the sacred both on the land and within themselves and facilitate healing. When not teaching, Tammi loves to spend time alone and 'recharge' by exploring the land, writing, and hiking.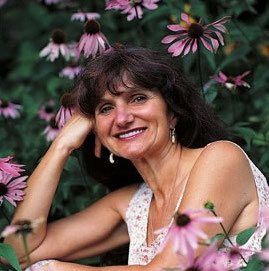 "Tammi is the best kind of teacher ~ Enthusiastic, knowledgeable, and impassioned. Whether she's teaching about plants or the body, she infuses everything with energy and passion."
- Rosemary Gladstar, Sage Mountain
Bonus Lessons!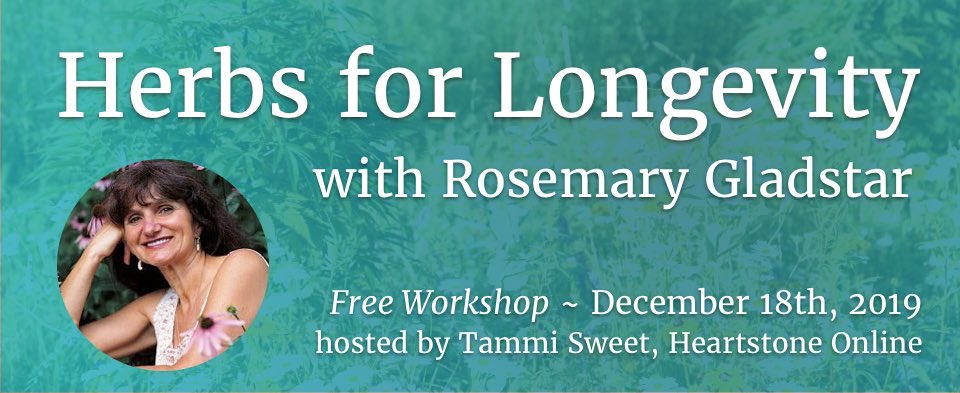 Herbs for Longevity, with Rosemary Gladstar

Watch Tammi and her beloved teacher, Rosemary Gladstar, talk about adaptogenic herbs. In Rosemary's words, Adaptogens… this word is the new buzz-word in herbalism and herbs classified as adaptogens are the new super stars of the herbal world - and for good reason.
Adaptogenic herbs boost energy, restore vitality, and help raise the body's ability to deal with the stresses of modern life ~ and, as an added bonus, they have no harmful side effects.
They are also the prime herbs used for increasing life force and ones quality of life as one ages (or sageing, as I prefer calling the aging process)
Rosemary Gladstar has been practicing, living, learning, teaching and writing about herbs for over 40 years. She is the author of nine books including the popular Herbal Healing for Women, Gladstar Herbal Recipes for Vibrant Well Being, and The Science and Art of Herbalism, an extensive home study course. She is the founder of United Plant Savers, and co-founder of The International Herb Symposium and The NE Women's Herbal Conference. She is also the co-founder of Traditional Medicinal Tea Company. Along with creating community and loving people, herbs are her passion and joy in life.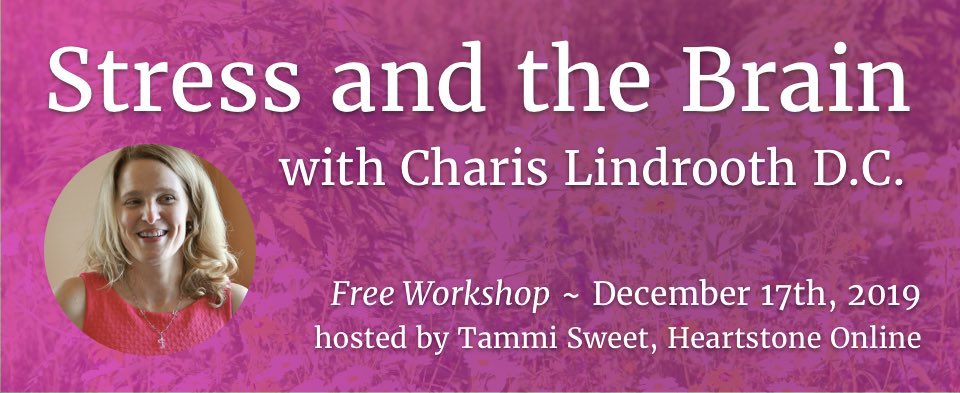 Stress and the Brain, with Dr. Charis Lindrooth

When our energy is flagging, and we have been stressed out for too long, we often focus on adrenal care to help restore balance. While adrenal health is important, it's all too easy to overlook the key role the brain plays in our recovery from stress
In this bonus lesson you'll learn:

How the brain regulates the stress response and why it's important to support brain function, not just adrenal health
How chronic stress sets up a self-perpetuating cycle that leads to brain dysfunction and adrenal fatigue
3 strategies that protect the brain and adrenals from the impact of chronic stress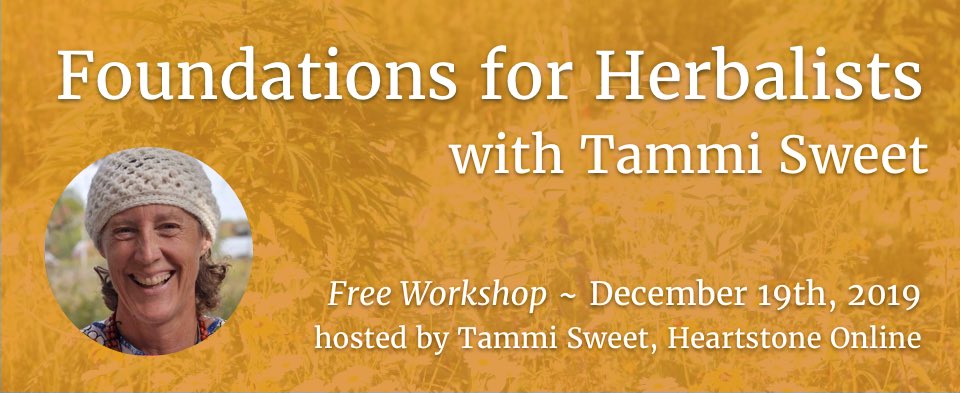 Foundations for Herbalists in A&P

Understanding the systems of the human body is the first step to deepening your knowledge of health and wellness. In this lesson, you'll learn a framework for learning physiology, along with my top resources for herbalists looking to understand some of the science behind how plant medicine works the way it does.
Just added! More Lessons & Activities To Help You Apply The Course Material
The Online A&P Course was created to give you confidence in your understanding of the human body – and to deliver on that promise we are always improving the course to make sure you can succeed.
Here's what's new IN ADDITION to the core curriculum and recorded lectures provided in the course:
❤️ New Lesson: A&P Study Skills
You don't need to be a grad-school student to benefit from some basic study skills. As it turns out, there are a few tools you can implement that will dramatically improve your success in completing the course and applying the material.
❤️ New: Hands-on "Lab" Activities in the Weekly Lessons
You'll find a new hands-on "lab" activities section in the course with optional activities for students to engage with the material. You can do this at home at your own pace.
❤️ New: 4 archived Live Session Recordings

How do we apply our learning of A&P to the real world? Or how would our knowledge of A&P help us in the world outside of academic study? Watch these recordings from past live sessions to find out.
Frequently Asked Questions
What if I get stuck?
Getting stuck is part of the learning process – so what matters is having the support to get "un-stuck". This is one of the main reasons I created this online course. I can provide regular support to help you when you get stuck. Additionally, you get to work through the material at your pace and re-watch the videos whenever you need to.
Is this course really risk free?
Yes! Absolutely. I don't want you to invest in this course unless physiology education really is the missing link between you and a more knowledgeable and confident practice of herbal medicine. That's why I'm giving you a full 30 days to apply what you're learning before making a final commitment. If you do the work and decide this course is not right for you, just let us know and we will refund your investment.
How long do I have access to the course?
How does lifetime access sound? After enrolling, you have unlimited access to this course for as long as you like - across any and all devices you own. As a student, you'll always have access to new material and updates made to this flagship program.
​What if now isn't a good time. Can I still participate?
Yes, you can. This is a self-paced course. When an 8-week Q&A schedule is announced you will be first to know and be able to use that structure if it's helpful for you. If physiology is one of your learning goals, or you need the 24 CEUs provided by the course, enroll now to get in at the best price and secure all the future updates & support.
I'm not sure about online education – I'd prefer a live class.
There's no accurate way to compare online courses because they are so different. Online courses allow you to watch something through without having to take notes, just to soak it up. Then, you can re-watch it at your own pace. You can even listen to the lectures on a road trip. The ability to have this material as an organized reference is the real gift of an online program. Another unique thing about my courses is they are filmed during a live class so you have the feel of sitting in on a live class. You can't ask questions during the video, but you can write them in the discussion or bring to the q & A. chances are, someone in the filmed lecture may ask it.
I've never been good at science or memorizing things... wouldn't I just feel left behind?
This is one of the biggest misconceptions about physiology. Whereas many anatomy and physiology classes are simply "requirements" or per-requisites, I've dedicated my entire adult life to learning, researching, and teaching physiology… not because I enjoy memorizing thing… but because of the fascinating connections it creates. Just as spiritual and emotional health are fascinating, rewarding subjects to explore, physiology balances these other areas into the physical realm – and when you're faced with a physical health challenge you'll be thankful you took it seriously.
How many hours will I need to invest each week?
You can start today, or you can start in 6 months, because the course is setup to meet a variety of learning styles and schedules. If you choose to join one of the live 8-week sessions I offer students at different times throughout the year you'd carve out 3 hours a week for lecture, and 1 hour for the live Q&A session. If you really want to "own" the material, a good approximation of study-time is the college rule of thumb; one hour of lecture equals two hours of study time at home – another reason that this online platform is such a great supplement to the ways you're already learning.
Can you remind me what I will get with early enrollment?
When you enroll today in the Online A&P you'll get access to ALL 8 weekly modules inside the course, recorded lectures, handouts, audio files, optional quizzes, 24 CEUs, recorded Q&A sessions from previous years, AND the bonuses (whew!)