All Things Topical
Bring it all together by understanding herbal medicine through a topical lens.
Have you been wondering how the topical application of herbs get into the skin? Whether herbs are actually absorbed by the skin? How do topical applications affect pain & inflammation? Or how effective they are they? What about carrier oil choices? This class is the most information-packed class on the topic to date.
All Things Topical is for herbalists of all levels, massage therapists, and anyone just looking to be effective with topical medicine to care for themselves and others.
You will learn
Anatomy & Physiology of the skin including'

Ways of increasing absorption
What herbs can absorb at the skin level and why
Anatomy & Physiology of Wound Healing of the Four Tissue Types
Advanced Physiology of Inflammation
Advanced Physiology of the Pain Response
Common Pathologies found in the skin
Basic Topical Medicine Making skills

Infused oils
Properties of commonly used carrier oils, including temperature ranges for extraction and tips for the best methods for extraction.
Salve Making
Cream making
This program includes
8 hours of lecture – taught live via Zoom, recorded with my fancy camera and microphone
8 -10 CEU's for Massage Therapists
Forever access to produced video lessons, materials, handouts, slides, diagrams, and recorded Q&A calls
If you attend live, you get to participate in extended Q&A sessions
Class Layout
Time: 10:00 AM – 12:10 PM EST, Saturdays & Sunday on the following dates. Program is being produced and published as an evergreen online program with Heartstone Online
🗓 February 26: Anatomy & Physiology of the skin, Tissue types & Physiology of Wound Healing
🗓 February 27: The Physiology of Inflammation & Herbal Interventions
🗓 March 5: The Physiology of Pain & Herbal Interventions
🗓 March 6: Common Skin Pathologies & Medicine Making for Topical Medicines
Class Format
All lectures will be live online with opportunities for questions by students. We will have a meeting format where everyone has the opportunity to be seen and heard. Tammi will lecture with her dry erase board and characteristic pacing. Not to worry, we will have fancy cameras and microphones for excellent visibility and sound. Classes will be recorded and uploaded to the course platform where students will have access FOREVER.
Come to the class as we take a deep dive into the physiology of the topical world of herbal medicine. You'll leave with an integrated approach to topical medicine.
Your Instructor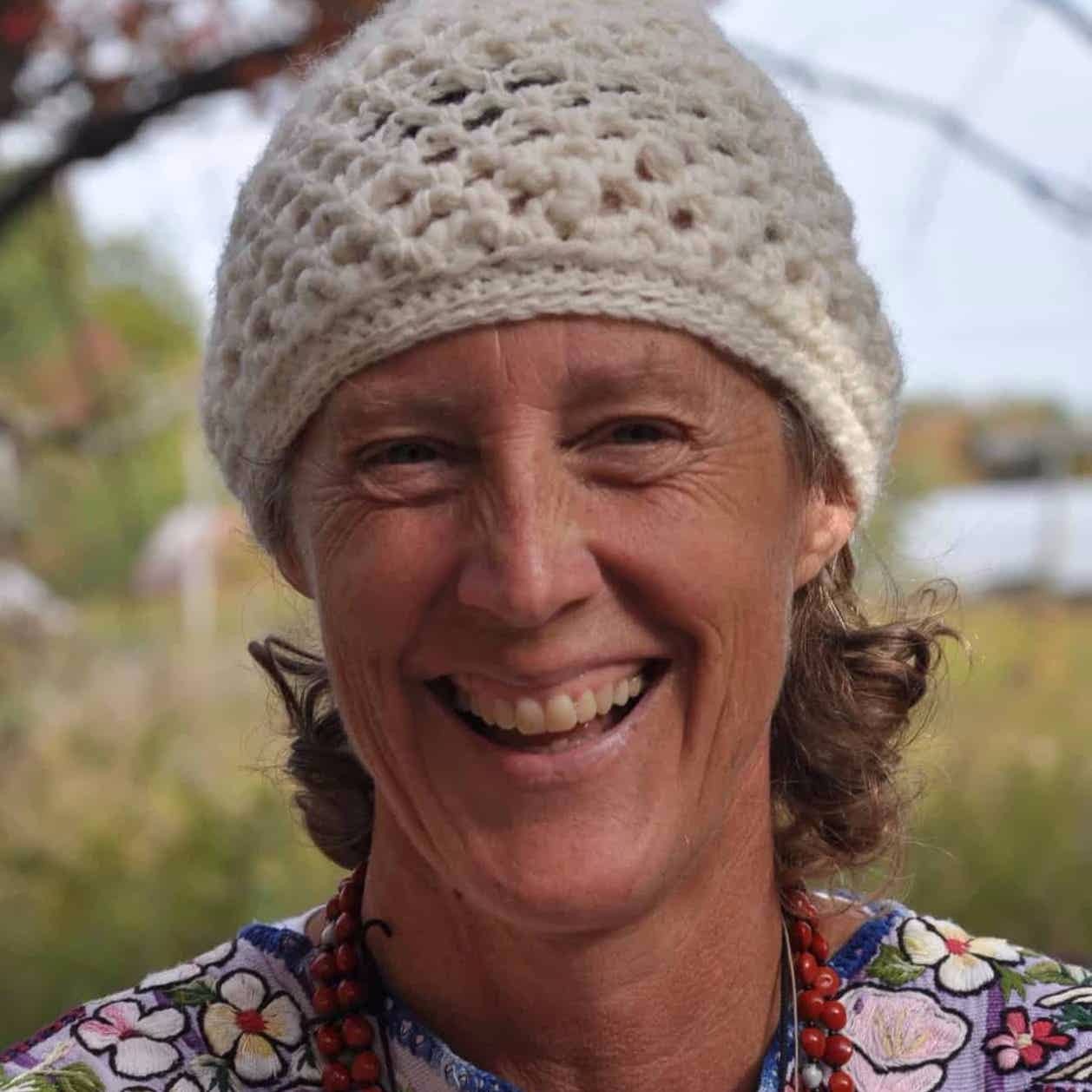 Tammi Sweet loves to teach. It's her superpower. She has a magical ability to connect with almost anyone when teaching and help them understand complex material.
For over 30 years, Tammi has shared her gift of teaching at various colleges, massage schools and herbal schools throughout the country. Her background in physiology makes her an invaluable resource to developing herbalists, massage therapists and anyone wanting to care for their bodies alike, who want to deepen their foundational knowledge of the body.

In addition to her physiology expertise, Tammi is also a practitioner and teacher of herbal medicine. She is deeply influenced by her studies with accomplished herbalists, including Rosemary Gladstar, Pam Montgomery, Brooke Medicine Eagle,Tom Brown, Jr. and especially Stephen Buhner's pioneering work on the heart as an organ of perception.

In 2007, Tammi set out to "combine all the things I love into one curriculum and teach whatever I wanted in ways that made sense--on my own terms." So she and her partner Kris Miller launched the Heartstone Center for Earth Essentials.

At Heartstone, Tammi and Kris run two residential programs, an Herbal Apprenticeship and Journey of the Heart. They also offer online courses that integrate physiology and plant medicine with Tammi's love of teaching, such as her signature course Anatomy & Physiology for Herbalists.

Tammi's vision is for Heartstone to co-create a space with the land, where people can come "home," take refuge and find the sacred both on the land and within themselves and facilitate healing. When not teaching, Tammi loves to spend time alone and 'recharge' by exploring the land, writing, and hiking.

Frequently Asked Questions
When does the live course start and finish?
The Live Online classes will be 2/26, 2/27, 3/5, 3/6 from 10:00 AM - 12:10 PM EST. They will be recorded.
How long do I have access to the course?
How does lifetime access sound? After enrolling, you have unlimited access to this course for as long as you like - across any and all devices you own.
What if I can't make it to the live class?
No problem! We will record it and upload the zoom recorded class to teachable the next day. When 2 week live course is over, we will be editing & formatting the course at a higher quality and uploading that up into the course to replace the zoom recording.
Am I able to ask questions and interact in the live class?
Absolutely! We will have a moderator who will ask questions of Tammi throughout the lecture.
Will Tammi be using a dry erase board?
You betcha! And she'll be pacing. 🤓
Are refunds available if I am unhappy with the course?
We would never want you to be unhappy! If you are unsatisfied with your purchase, contact us in the first 30 days and we will give you a full refund.
When do I need to enroll by?
Enrollment closes on Thursday, March 3rd (folks who missed the first weekend could still watch it and catch up before the class starts on the 5th)
Is this class for Massage Therapists?
This class is really amazing for a massage therapist because it's everything in your wheelhouse. Massage Therapists have an amazing opportunity to really "up their game" by adding remedies into the oils that they use in a way where the medicine can be absorbed into the skin. So along with getting the 10 CEU's, you're getting so much valuable information that can immediately be applied in massage practice.
Is this class for product creators?
If you're a product creator, it's important that you can educate your customers (or potential customers) and show them the difference between your medicine and everyone else's is, and why yours is the obvious best choice– which it will be. :) To be honest, there are so many products that are simply ineffective because most people don't know HOW and WHY the skin works. So, yes, absolutely as a product creator you should have this knowledge not only so you can make products that work but so you talk about why it works.
What happens when I enroll today?
Once you complete your registration you will receive a confirmation and invitation email to RSVP to all of our live sessions. You can choose all of them or only RSVP to the ones you are available for. You'll also have access to the course curriculum, which I'll be adding to throughout the next couple of weeks as we produce materials. You'll also receive class notes on the integumentary system (the fancy name for the skin) so you can get started looking at it and getting excited about the class.
This course is closed for enrollment.